A genius idea that travels the world.
INNER EVOLUTION IS A STUDY CENTER THAT GOES BEYOND ONESELF.
Many people want to comprehend more about our learning system, what we teach or transmit, and what purpose being trained in this method serves.
How to be a student?
A METHOD WHICH HAS TURNED INTO A SCHOOL, A SCHOOL WHICH IS TRANSFORMED INTO AN APPROACH, AN APPROACH WHICH BECOMES A NEW WAY OF LIVING LIFE.
A process from seed to blossoming, from the first step of the search to the arrival of the mystery.
"When a human being becomes a master of himself he can make conscious use of all that is inside and outside of him."
Laura Torrabadella
In this study center we go through an alchemical training program in which each student can become medicine (the solution, the answer and the way out to their own problems, questions and complications) and be a source of inspiration for many other people to also achieve this for themselves. The program is called the TRAINING PROGRAM IN MANAGEMENT OF SUPPORT AND ACCOMPANIMENT FOR INDIVIDUALS IN PROCESSES OF INNER EVOLUTION, developed by the Conscious School®.
How was the Inner Evolution Study Center born?
The Inner Evolution Study Center was born from the immense adoption of the Method of Inner Evolution over the course of the past eight years by participants at retreats organized by the company Inner Mastery International
What they have experienced in these retreats, as well as the profound transformation they are experiencing in their daily lives, has led many participants to want to turn what began as an experience into a way of life.
Initially, this led to the birth of the European Ayahuasca School, an international school in which students, while deepening their personal processes, learned the conscious use of ayahuasca and psychotherapeutic integration.
In a second moment, the Conscious School was born, in which the use of entheogens diminished, to give place to a space where the use of the conscious, penetrating and profound word took center stage, to apply the conscious and transcendent approach (the way to approach the unique and personal circumstances of each person who comes to our retreats, going beyond the merely personal and therapeutic) proposed by the method Inner Evolution®.
Finally, the Alverto Leadership Academy emerged, a space focused on the in-depth study of both the approach and the language, as a core part of the proposed approach. Through language, the approach that is carried out has the quality of activating the understanding structure of the students; in the internal expansion of this understanding structure, the capacity of the students to become leaders and mentors is activated in parallel.
With the development and expansion of the work done in the retreats and the proposals of the organization now called BEYOND INNER GLOBAL MOVEMENT, the birth of the Center for Inner Evolution Studies was formalized, which encompasses the three formative branches mentioned above, complementing and serving as a place of welcome for each student.
Given the variety and depth of the proposals that emerge from Alverto's work, the Center for Inner Evolution Studies has been created, an organization that creates, directs and plans the training events of Alverto and his mentors, which are based on the Inner Evolution® method.
Our trainings are attended by people with a wide range of purposes, such as learning, personal development or integration into our organization as collaborators in the many job and professional opportunities that are available.
The main function of this training activities coordination center is to supervise the implementation of the method in the training events and retreats where the EVOLUTION WITHIN® method is used.
A training that is "custom made" for each student.
In honor of that uniqueness with which creation makes us and the respect it shows to each individual, we propose a new approach applied to training, it is new, transgressive and fluid, based on the peculiar merit of each student.
We ask ourselves: Why does someone want to become a student? What moves him to open himself to a mystical school? At what point in his life and evolution process is he? What does he want to achieve through a school? What limitations does he have to overcome to reach his true potential?  And in each question we discover that each student is UNIQUE, that there are no even similar copies of what he is and his design; therefore, we open ourselves to understand him with personalized dedication to create a CUSTOM made program.
The approach of this school is also unique, since no other system or educational method has proposed anything similar until now.
All training programs have always coincided on the same point: a more or less rigid thematic and modular structure, in which all students follow the same curriculum, the same chronological path and the same objective or expected result. At this school, we create the study plan with you, tailored to your needs and based on two fundamental factors:
– The real point of the evolutionary process in which you find yourself, your location in the territory, knowing where you come from, what you bring and where you want to direct your path.
– The nuclear point of our proposal that has touched your soul the most. These two coordinates are the ones that provide us with the initial information to define the starting point of the tailor-made program we design for the student.
"The quantum and qualitative leap that a student makes at any type of personal development retreat is one that goes from no longer being a seeker to opening up to the possibility of FINDING THEMSELVES, and what they were seeking can arrive"
Alberto J Varela, founder and creator of the Method of Inner Evolution®
Click here to access the Events Calendar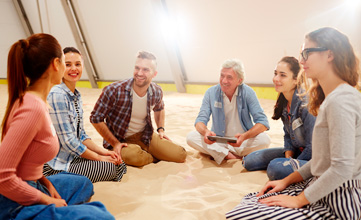 A training that is "custom made" for each student.
The importance of human support and specialized accompaniment In conventional educational systems, students depend on professors to be accompanied throughout their formative trajectory. However, in this training each student will have an assigned mentor who will be their point of reference and support within the organization throughout their entire evolutive process on both a personal and professional level.
Access to the club, a community, a global movement.
All student applicants will begin their trajectory by becoming a member of the BeInClub, the first international club that unites people that are passionate about inner evolution. To be a student goes beyond making sporadic visits to a physical location; it implies taking the real step of belonging, taking charge of the continuity, consistency, and responsibility required for wanting to go from point A to point B.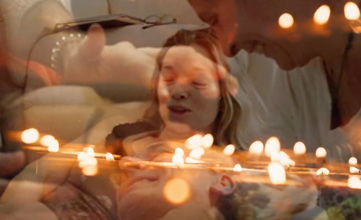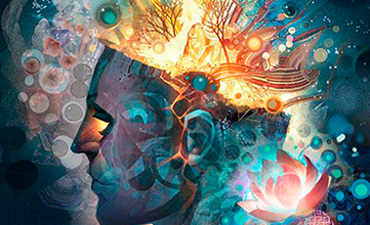 The program and formative trajectory that we propose.
To be a student is to assume an initiatory place, one of surrender and openness to something external that can enter inside; in that step, the path opens so that the hidden and dormant essence can commence its process of coming out to be shared with the world. Therefore, to be a student is an attitude that goes beyond what one does as a student, beyond the tools, techniques, or methods that each student has or obtains. The starting point to become a student is to connect with a place of deep humility, from where the person opens up to leaving their way to one side, to receive another way, coming from the person who temporarily becomes a teacher. The relationship between students and mentors is bi-directional: on one side, the student recognizes and grants the teacher/mentor that place of trust and surrender; at the same time, the teacher/mentor situates themselves in a place of receiving and granting their own trust, availability, and surrender to the students that have recognized them as such.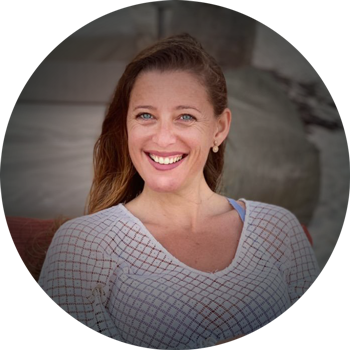 Message from our Director.
It was almost six years ago, in October 2014, that Alberto Varela offered me to take charge of what was being born at that time and which came to be called Escuela Europea Ayahuasquera. We knew from then on that what was being born was destined to grow, to travel the world and to become a point of arrival for many people who felt to join a movement that was already expanding much faster than its initial creators could even imagine. We also realized that this growth was going to overtake us, require us and confront us in our own expansive rhythm.
The School in which we learned that which could not be taught was transformed day by day, month by month, cycle by cycle… over the years the form, the container that we had lovingly created, remained small before the immensity of the content it encompassed and the majesty of the beings that approached it. 
Now is the time to open that container, to expand that form so that it can truly honor what has come, what is coming and what is yet to come. It represents in itself, the movement from limitation to potentiality, from mind to heart, from seeking to finding, from consciousness to love.  
Now we are before the imposing openness to mystery, freedom, trust, allowing everything to arrive… this openness has already manifested itself among those of us involved in this great step, in this great migration, and it is this openness that we now want to share with all beings who feel called to enter. 
Now it is about the invitation to enter, not only within oneself to explore and investigate, but to enter into existence, and to allow life to work its miracles within each one of us.   When the miracle and existence enter into the life of each person, that person becomes a source of spontaneous inspiration, with all the support and authority that comes from having had the courage, resilience and fortitude to have renounced oneself, to have surrendered to the inevitable and to have given oneself wholeheartedly to give that which has already been received. 
We are waiting for you with open hearts to welcome you.