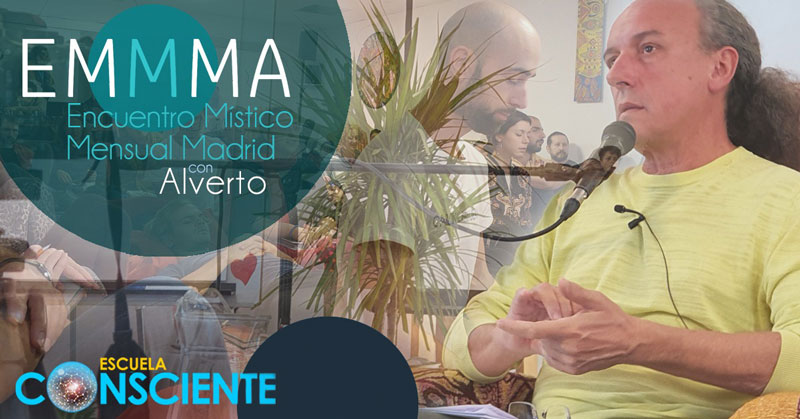 Monthly Mystical Encounter Madrid | EMMMA
---
About this event:
The path of trust, through the love of who inspires you.
The Mystical Encounters are gatherings that bring together people from all over the world to deepen their understanding of life and the human being with a focus that generates a spiritual connection.
Mystical Encounters are encounters with a teacher of the modern age, in a conscious community also of the modern age… a gathering of like-minded beings and people, united by the same passion: the encounter with the truth within a spiritual field that contains, supports and inspires. But it is a truth that is neither spoken by a master nor owned by him, but is innate because it dwells within each one of us.
In this encounter of seekers we clear the path of the lies that until now have invaded us so that what our soul longs for may come to us.
---
The reservation includes
✔️ 3 nighttime ancestral tool sessions.
✔️ 3 daytime ancestral tools sessions.
✔️ All workshops with Alverto and mentoring team.
✔️ 3 Triangular Music documentary screenings (1 each night).
✔️ Accommodation and food for 3 days and 3 nights.
✔️ Accompaniment by a team of facilitators who accompany the entire retreat, and the individual process of each participant.
---